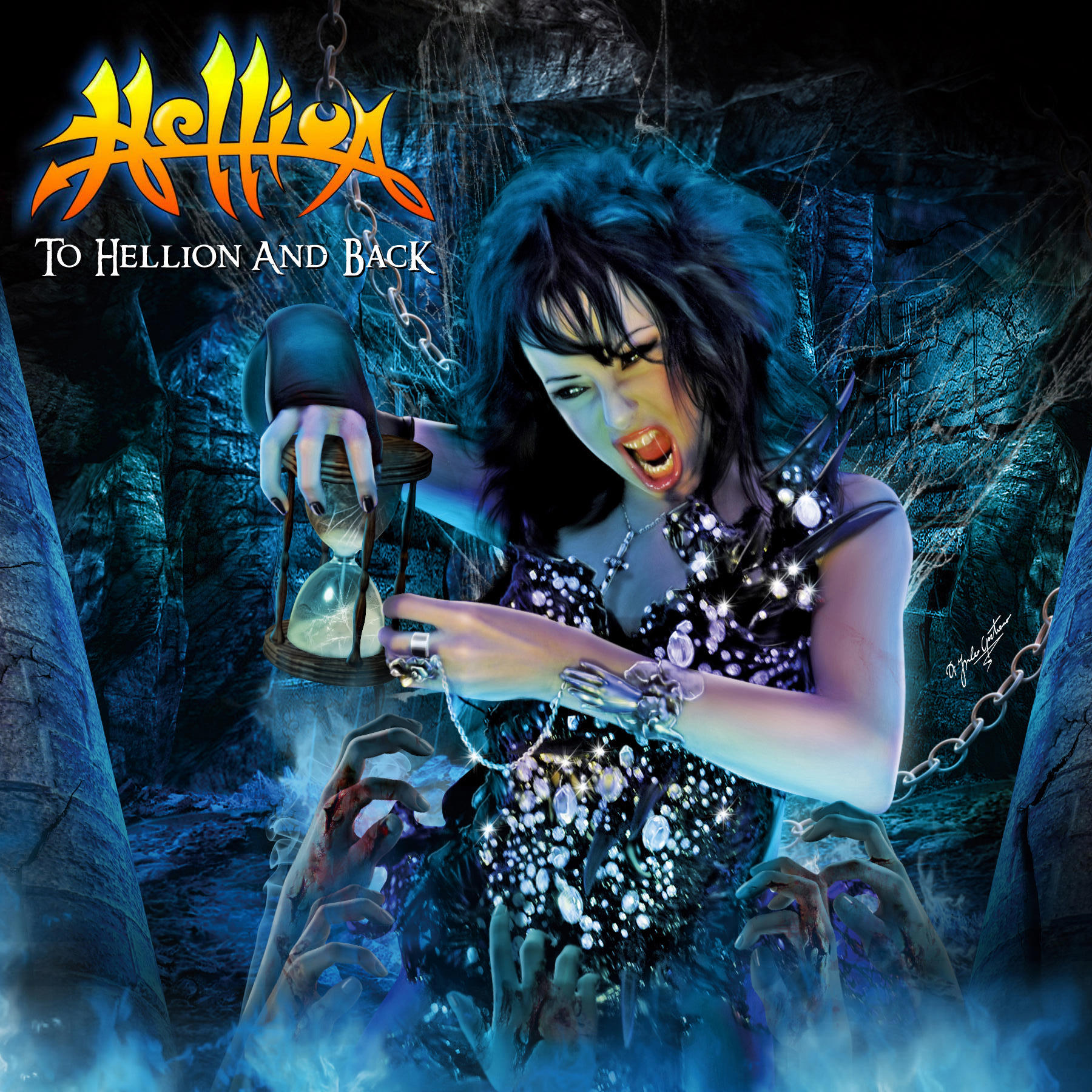 Hi Everybody,
I wanted to thank all of the people who have helped me put together the "To Hellion And Back" 2-disc anthology!  This cover art of the new Hellion CD is a prime example of how a project can benefit by working together with others, instead of alone.  
Last spring, when I was walking in Hollywood, I came across a designer, who's clothing I am wearing on the cover of the new CD.  His work continues to inspire ideas for future photo sessions.  P.G. Brunelli did the photo you see on the cover of the new CD anthology.  Italian artist, Geatano Di Falco, used P.G.'s photo to create the fantasy background that fit the concept of "Th Hellion And Back."  
The image you see on the cover of the "To Hellion And Back" CD did not happen over night.  The earlier drafts of the cover were 100% different and used an entirely different image.  While the earlier drafts were good, they were much "too "happy", and had almost a "Disneyland" feel -- which was not right for Hellion.  We went back and forth with Gaetano Di Falco a number of times until everything was just right.  The new album art is my favorite yet. 
The new "To Hellion & Back" 2-CD anthology goes on sale on March 31, 2014 in the U.K. and Europe, and on April 1, 2014, in America.  In the USA we worked out a deal with The Omega Order who are offering a special sale on pre-orders.  Please check
this page
for details obout the special prices on pre-orders.  We also added some new items in the
Hellion Store
.  (From now until the new anthology CD is released, we will include a Hellion logo sticker (free) with each t-shirt ordered from the Hellion store.
Best Witches!
Ann Boleyn
On Behalf of Hellion