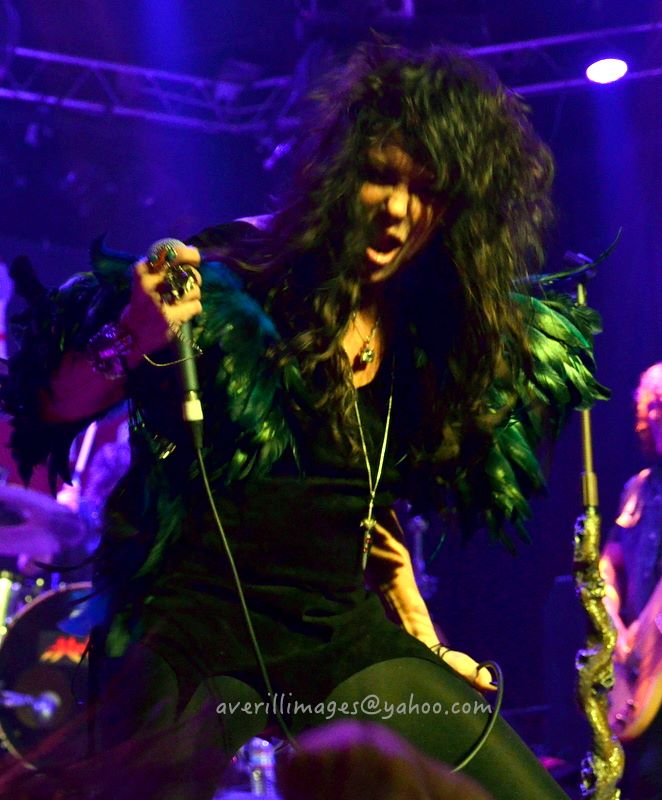 Dear Friends,
2014 was a damn good year.  Hellion released the "To Hellion & Back" 2-CD anthology.  Hellion released the "Karma's A Bitch" Mini-Album.  And, Hellion did our first North American tour in decade!   Pretty cool!
What did I learn this year?  I  think the most important thing I learned was that it is very important to surround yourself with people who CARE.  When I say CARE, what I mean is that there is a big difference between people who are concerned about others, and people who just don't give a crap.  I saw it in 2014 in the music business, and I see it elsewhere every day.  In short, PEOPLE WHO DON'T CARE, SUCK.
No matter what you do, it is important to care about things.  I don't care if you are the person who answers the phone when I call in to pay a bill, a promoter who has booked Hellion to perform, a musician who has to learn a song, or a judge who is presiding over the outcome of a million dollar court case.  Everyday we encounter people who care about what they are doing.  Those people make our lives good.  On the other hand, people who don't care make other people's lives miserable, and they suck!
Do I have any resolution for the new year?  My only resolution is to try my best to be a decent human being and to make every day count for something.  Today I spent 15 hours drafting a legal document.  Was it fun?  Hell no!  But, I did my best to represent a worker who was wrongfully terminated from a job and I did my best to make sure that make sure that his story will make sense to the judge who will decide if his case is worthy of going to trial.  Even though the task is time consuming, and even though I'd rather be writing music, I made a commitment to my client to do my best.  I am now hoping that the judge who will ultimately make a decision about my client's lawsuit will care enough about her job to read what I have written and will properly rule in my client's favor.  
I have big plans for 2015.  A couple days ago, Max, Simon, and I began the process of writing new music that we will record and release in 2015.  This is just one of the many plans Hellion has.  
Now I am off to sleep with more work planned for tomorrow.  Before I end this blog, I want to thank everybody who not only supported Hellion in 2014, but who took pride and care in what you did in 2014, no matter what it involved.   I also want to thank the awesome musicians and crew with whom I had the privilege of working with in 2014!   Your care and commitment to your craft as musicians, crew members, booking agents, promoters, and everyone else who cares, makes life good.  
Best Witches,
Ann Boleyn