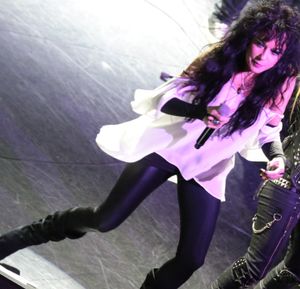 Hi Friends,
Started the day off having breakfast on the patio of a local cafe.  During breakfast Simon sent a text with a picture of the Mississippi river where he was sitting - watching it flow by.  (See Below).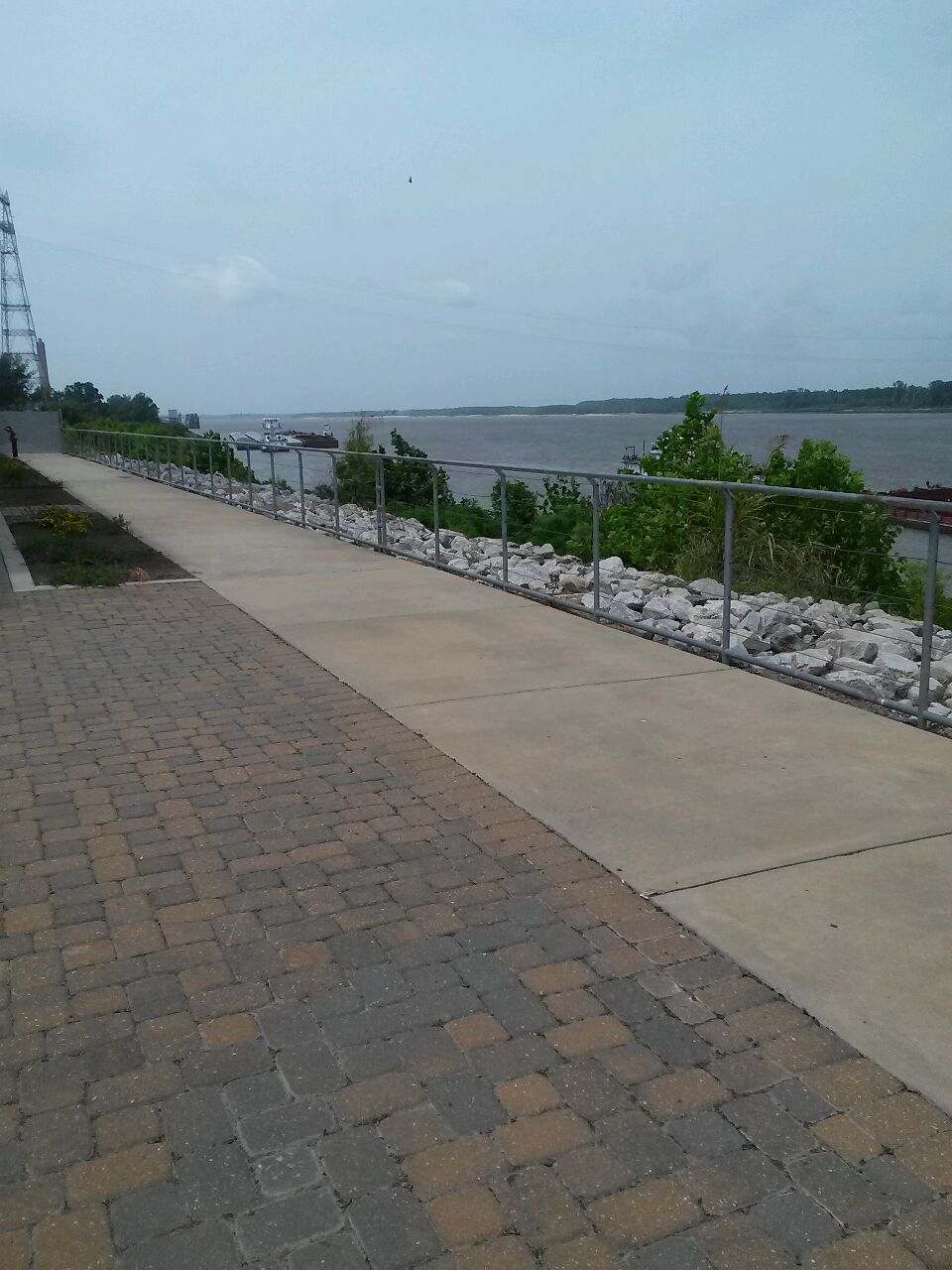 Simon is touring with Operation: Mindcrime, formerly known as Geoff Tate's Queensryche.  Today is a day off for them.  They are heading for Dallas after an excellent show yesterday.
By the time my food was brought to my table, it was already too hot on the outside patio.  I ate quickly and took my coffee to go.  
By the time I got back to my office, Al Bane, a clothing designer was on the phone.  He is re-creating and updating some of my favorite stage clothing items.  He was on his way to purchase some leather and reminded me that I need to purchase the feathers that are necessary to recreate one of the garments I am particularly fond of.  (Add that to my to-do list).
Every day before Hellion's tour, we are giving away a free-download of a different Hellion song.  Today's free download is "Screams In The Night."   Naturally we want you to buy Hellion's CDs.  But, we also are aware that many people already have some CDs (which they purchased) but that they don't have the files on their iPhones, etc.  
This is our way of saying thank you for your support.  Take advantage of this while you can by clicking
here
.  We usually change the song around mid-day.  Tomorrow, there will be a different song in the afternoon, and today's free song will no longer be free.
Next up, I learned that the "tray cards" and "CD booklets" which were supposed to have already been delivered to our CD manufacture in Los Angeles, had not been.  Even though Hellion's "Karma's A Bitch" CD is not set to be released until October 7, 2014, we need to make the actual CDs in time for them to be reviewed.  (This could be a problem!)
Next, I spoke with Brenda Starr, who coordinates our Street team.  It looks like Hellion's HELL-Pers are hard at work.  For example, in Seattle, one of Hellion's HELL-pers is posting flyers up at Microsoft, where he works.    (See the picture below).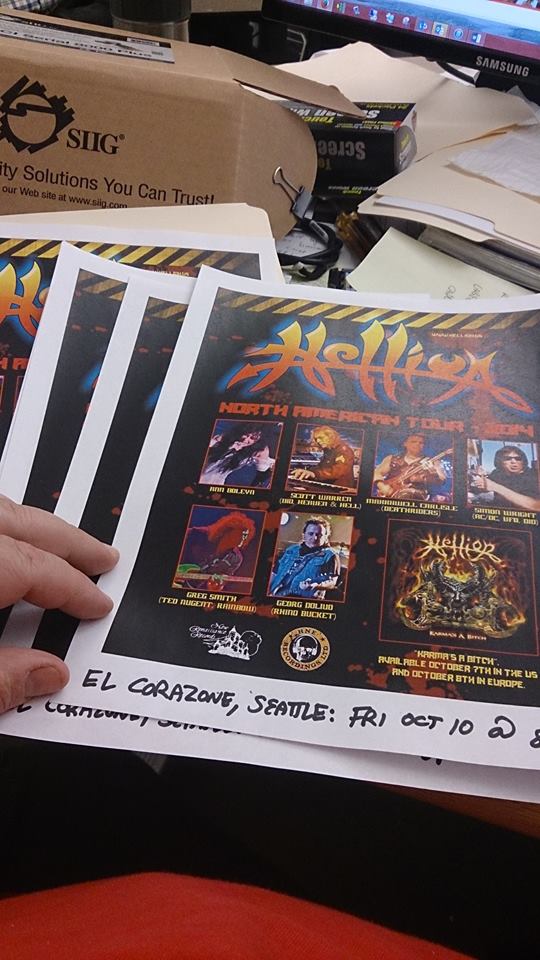 Next up was a phone call with Todd Nakamine, who is in charge of our media relations.  He told me I will be doing a series of interviews and the first ones start up tomorrow.  I also will be interviewed on Willie Basse's radio show, Tales From The Sunset Strip tomorrow night at 9:00 p.m. Pacific Standard Time.  This will be live (streaming) on the internet.  If you want to listen,
please click here
.
My next jobs were very mundane -- the kind you like to put off!  I had to put in a call to my car insurance company to make a claim (after somebody sideswiped me a few days ago).  I also need to have my cell phone repaired or replaced.  I also had to return numerous email messages and handle enquiries from customers about their merchandise orders, and to following up on my enquiries about pricing for new merchandise items we are ordering for the tour.
Later this afternoon I also spoke on the phone with Georg Dolivo, who is playing rhythm guitar as a special guest on Hellion's tour in October.  He and Maxxxwell Carlisle are working together to learn the songs and arrange the guitar parts for the tour.  Meanwhile I am also putting together a set list so that Maxxxwell, Simon, Georg, Scott, and Greg can learn the songs in time to be prepared for rehearsals.  We will only have less than a week to rehearse before the tour, so everybody will have to come prepared, and with their homework done.
By the end of the day I learned that the missing CD booklets and tray cards had not yet shipped from the printer, who is in Canada.   Hopefully they will ship tomorrow.  (Add that to the list for tomorrow!)
Right now its almost 8:30 p.m. in Los Angeles and it's time to answer some email before returning back to work on the set list  and also reviewing and "red-lining" a contract that must be returned to our booking agent (sorry Jan and Mark!)!
Til tomorrow!
Best Witches,
Ann Boleyn
on behalf of Hellion