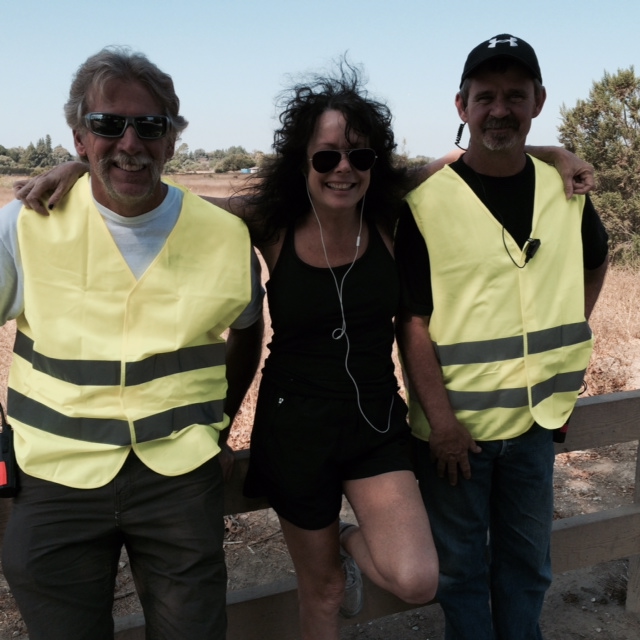 Hi Friends,
Another busy day getting read for the Hellion tour.   I started the day getting some exercise (see above).  After that I went to purchase some feathers that are needed to complete one of my new wardrobe items.  And, I met with the designer, Al Bane.
After that, I met with a company that I am working with to provide some jewelry items.  Over the years a lot of people have asked me where they can buy some of the jewelry items that I wear when I perform.  We will soon be adding a Hellion logo necklace to our merchandise items, as well as some other items that are sterling silver with crystals and semi-prescious stones.  My goal with regard to the jewelry items is to keep the cost down, while providing nice quality items.  
The picture (above) is a nice sized quartz crystal with four semi-prescious stones that are attached with sterling silver.  It is pictured here with a "snake" chain.   I like the snake chain because it does not get tangled up in my hair.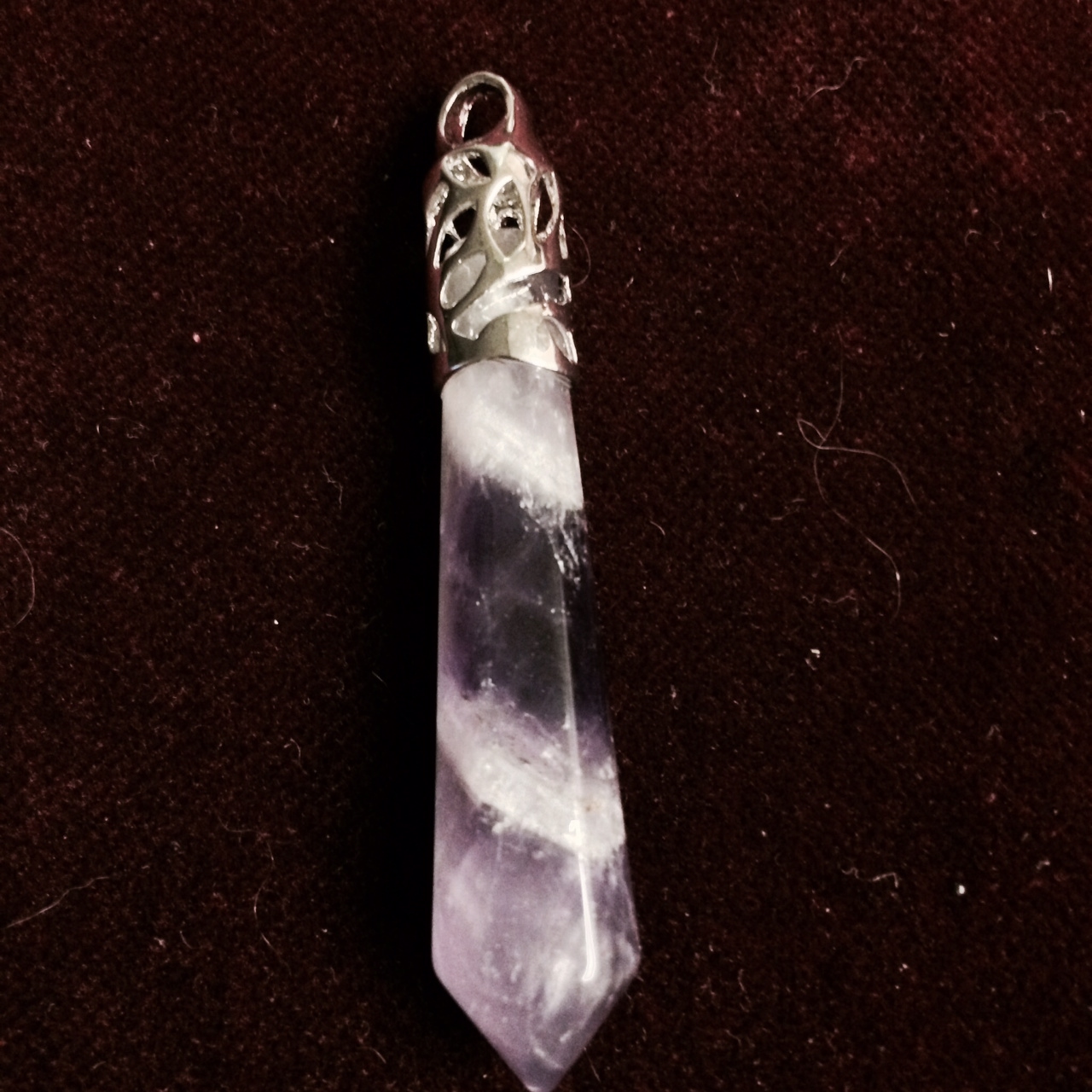 The second necklace (pictured above) is an amethyst crystal that can be used for a necklace.  This is like one that I frequently wear.  It is just under two inches long.  It is available with or without the chain.  For more information, please see the
Hellion Store
.
By the way, please make sure to obtain your free MP3 download.  Every day until the "Karma's A Bitch" tour begins, we will be giving away a different Hellion song for free download.  We are hoping this will spread the word about our music, and if you like it, you will purchase more music from the Hellion Store.  Today's free download is "Run For Your Life."  You can obtain your free download by clicking on the "free" button at the bottom of the pages on the official Hellion site, or by clicking
here
, and then clicking again on the link that says free download (which will connect you to the sound cloud page).
Also, please make sure to check out our new
contests
.  And, make sure you are on our
mailing list
.
Right now I am going to sign out, since I have a lot more work to do tonight.  Among other things, Hellion is working on some brand integration (sponsorship) deals for the tour and other future events.  More news on that soon!
Thanks again for visiting our web page!  
Best Witches,
Ann Boleyn
on behalf of Hellion