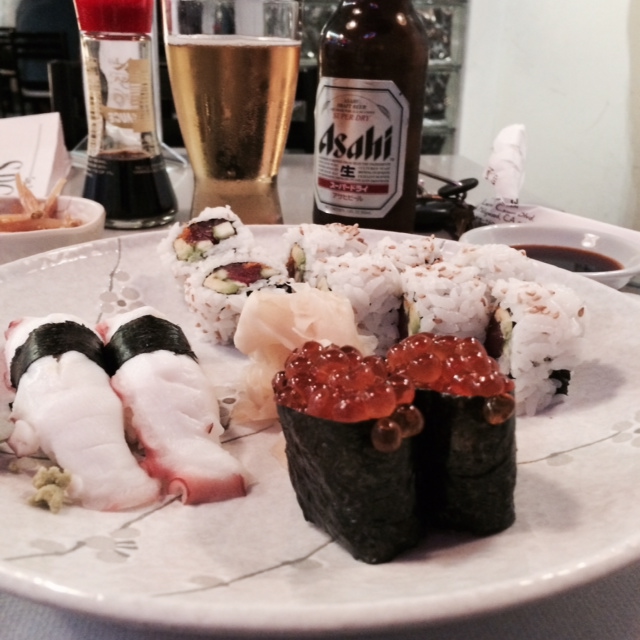 Dear Friends,
I don't generally post pictures of food, but, tonight is an exception.  After a very long day of work, having some sushi was my well-deserved reward. 
I worked until about five in the morning last night with the goal of adding a little surprise that will make our October tour dates extra fun for our friends.   After being awakened at seven in the morning, I continued at my various tasks on about two hours of sleep.  And, a little while after waking up learned that my hard work paid off.  I am not in the position to tell you the details now, but I will be sharing my reason for excitement as the tour approaches. 
That's all for tonight folks.  I'm off to sleep!
Best Witches,
Ann