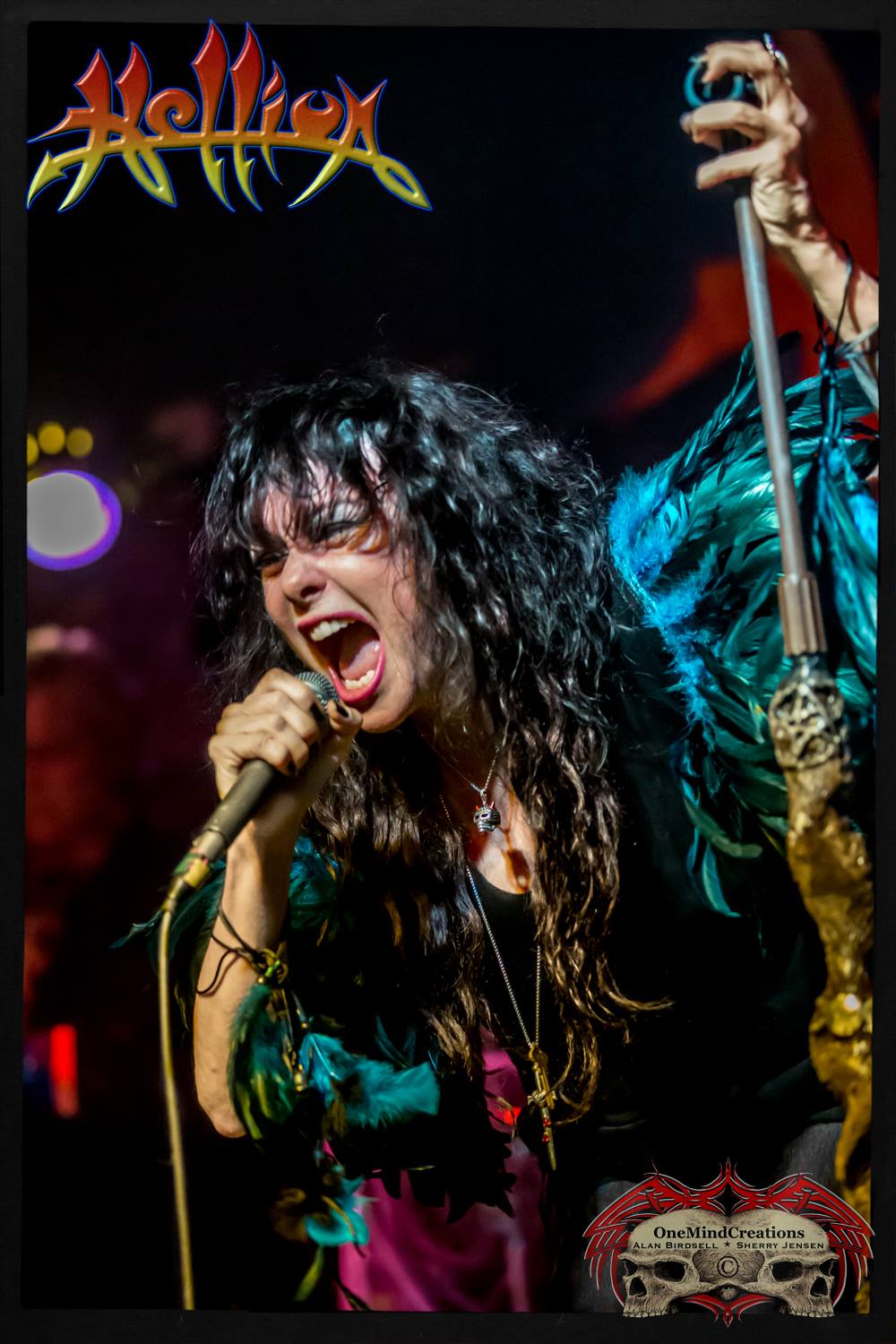 Hi Friends,
Sorry for the delay in posting news.  It's been a crazy few weeks ever since returning from tour!
As, many of you know, in addition to being the singer of Hellion, and of running New Renaissance, I am also an attorney.   I was back to work, and in court on the following Monday after the tour.  However, a lot of work has now paid off with the successful resolution of a major case.  Now its time to get back to working on more creative endeavors and on planning for a great 2015.
In between all of that, Hellion released our first official video in over a decade.  The video is of our new song, Betrayer, and includes fan-filmed video from our shows in Toronto, Los Angeles, Boise, Seattle, and a few more cities.  If you haven't already seen it,
check it out here
.
Maxxxwell Carlisle, Simon Wright, and myself are already writing new music.  I will also be singing a cover-version of a Scorpions song on Max's new solo CD.  I will be recording the vocal track for that in the next week or two.  
Hellion also recorded the shows from the recent Hellion tour.  So, over the holidays, we will be mixing those tracks and will eventually release them on a live CD.
As far as live shows, Hellion will be playing May 9, 2015 at the Arcadia Theater in St. Charles, IL with Y&T and Quiet Riot.  More US shows will be added, too in 2015.   We will also be doing shows in Europe and the UK.  In fact, we have bookings now through 2016.  Due to our contracts with some of the promoters, I can't announce some of the shows until the promoters officially announce them.
2014 has been a very productive year.  We released two new CDs:  (1) Hellion's "To Hellion & Back" 2-CD anthology; and, (2) "Karma's A Bitch."  Both CDs are available at all major outlets.  We did our first tour in North America, as well.
Both myself and the band have a lot in store for 2015.  We will be releasing our first vinyl releases in over a decade soon (in limited edition).  We will have a new live album, some more re-releases, and of course new music for you, too.
I am also going to start work on a book.   The book will be entitled "The Art of Singing Loud."  The book will focus on the unique challenges that are faced by singers of hard rock, thrash, metal, punk, etc.  An important part of this book will include interviews from well-respected singers,  I have already received commitments from a number of great singers and will be announcing more details in the coming weeks.
I will give everybody more updates, soon.  Meanwhile, please make sure you are on the
Hellion mailing list
so you don't miss out!  
And, don't miss out on our awesome sale in the
Hellion Store
, too.  We've put together some killer fan bundles with limited edition tour merchandise.  And, as an added bonus, we will be adding some special gifts with each order.
Best Witches,
Ann Boleyn 
On Behalf of Hellion