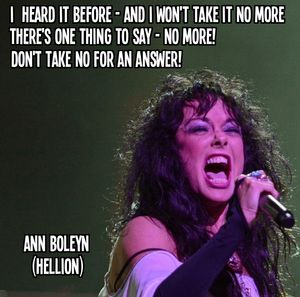 Hi Friends,
Memorial Day is nice holiday because it marks the beginning of summer -- and its always been one of my favorites.  I was sitting at my computer today and thought I'd jot down some things that are on my mind today.
First of all, I want to thank all of those who have served or are serving in the military.  I don't care what country you are from.  In my mind, serving your country (especially in times of war) and protecting your homeland is one of the most honorable things any human can do.
In addition to remembering those who have served and are serving in the military, its also a time to remember the other people who have contributed to the person you are today.  I have fond memories of my grandfather and grandmother taking me to the gravesite of their deceased family members.  Neither my grandmother or grandfather are living anymore.  It was just one of the things that crossed my mind today.  I can still remember my grandfather tell when I was a child that I could accomplish what ever I wanted to in life if I worked hard and kept my focus.  I believed him and I am thankful his advice and for those memories.  
Memories can be great gifts.  But they can also turn into great excuses and roadblocks.  The same thing goes with "age."  
When I was in my teens and early 20's, I truely believed that there was almost nothing that I could not accomplish. Ironically, I was the most optimistic when I owned virtually nothing except my music gear.  As I've gotten older, I still have tremendous optimism about the future.  However, my experience has taught me that the best accomplishments are achieved through thoughtful planning, through list-making, by keeping diary or calendar to track daily accomplishments, and for not taking no for an answer.  
Another thing I have learned is the importance of the people that make up your team.  We all have grumpy days.  But life is too short to be surrounded with a single person who is habitually unhappy (without a valid reason) or who continually questions your goals and dreams.  I am blessed to have many friends who remain positive, even when facing uncertainty, and who view uncertainty as a door with endless possibilities, instead of as a barrier.    
As you know, I have formed a new Hellion.  Restoring the band to the level of success that I not only enjoyed in the 80s, but to the level it deserved to achieve, is a driving goal.  I know it will not be easy.  But nothing I have ever accomplished that is worth anything has been achieved without work, and without the help of others.  I am thankful today for all of my friends (both that I know and that I have yet to meet).  We are all in this together. 
Best Witches,
Ann