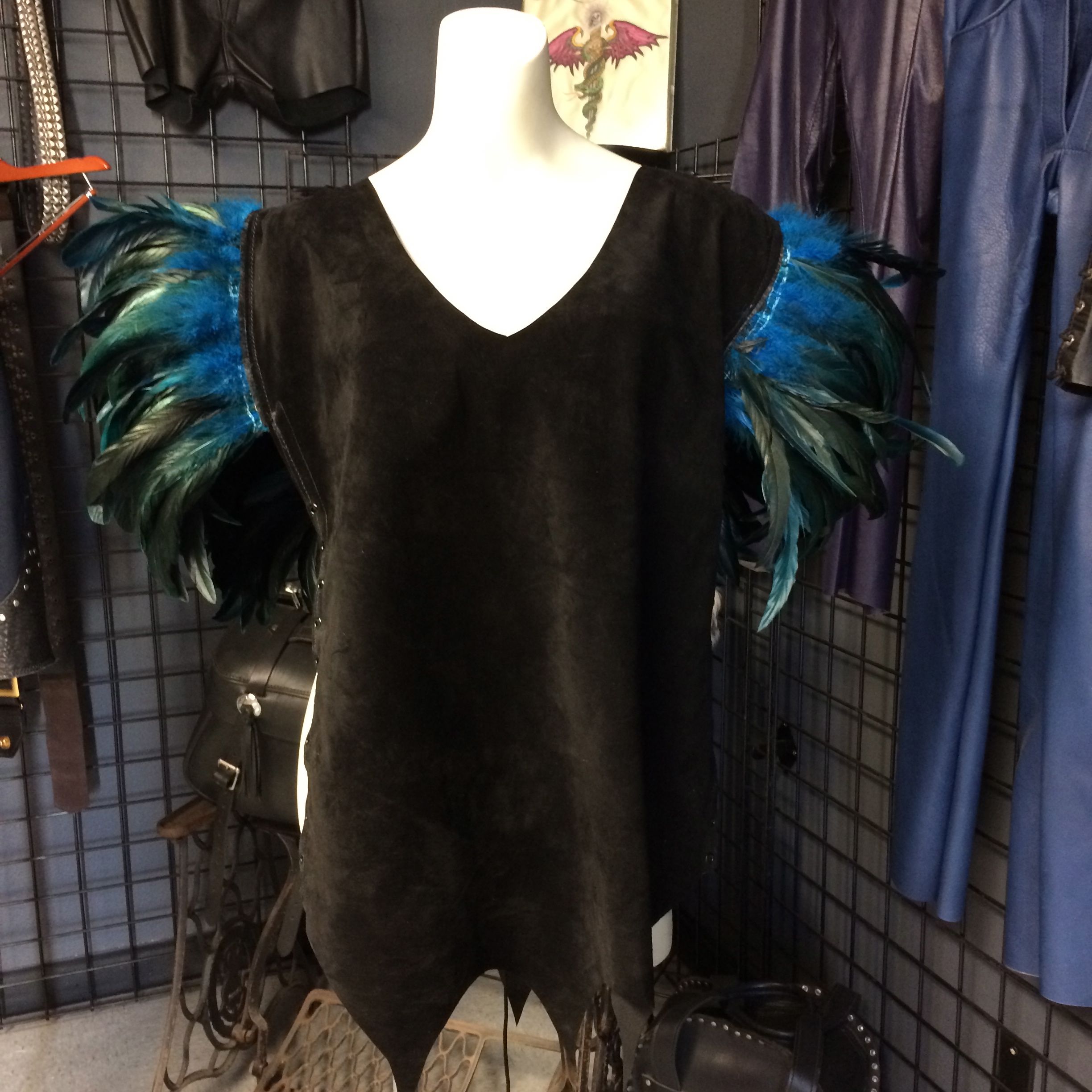 Hi Friends,
This is going to be a short update because I am tired and its time for bed.  One of the outfits that I designed is now complete, thanks to the help and artistry of Al Bane.  The shirt/dress above is an updated version of a shirt I designed years ago.   For the new one, we made the length longer.  And, instead of purple feathers, I chose these ones which are blue and black.  You can't see it, but the garment laces up the sides.  So far, this is my favorite piece of the new items.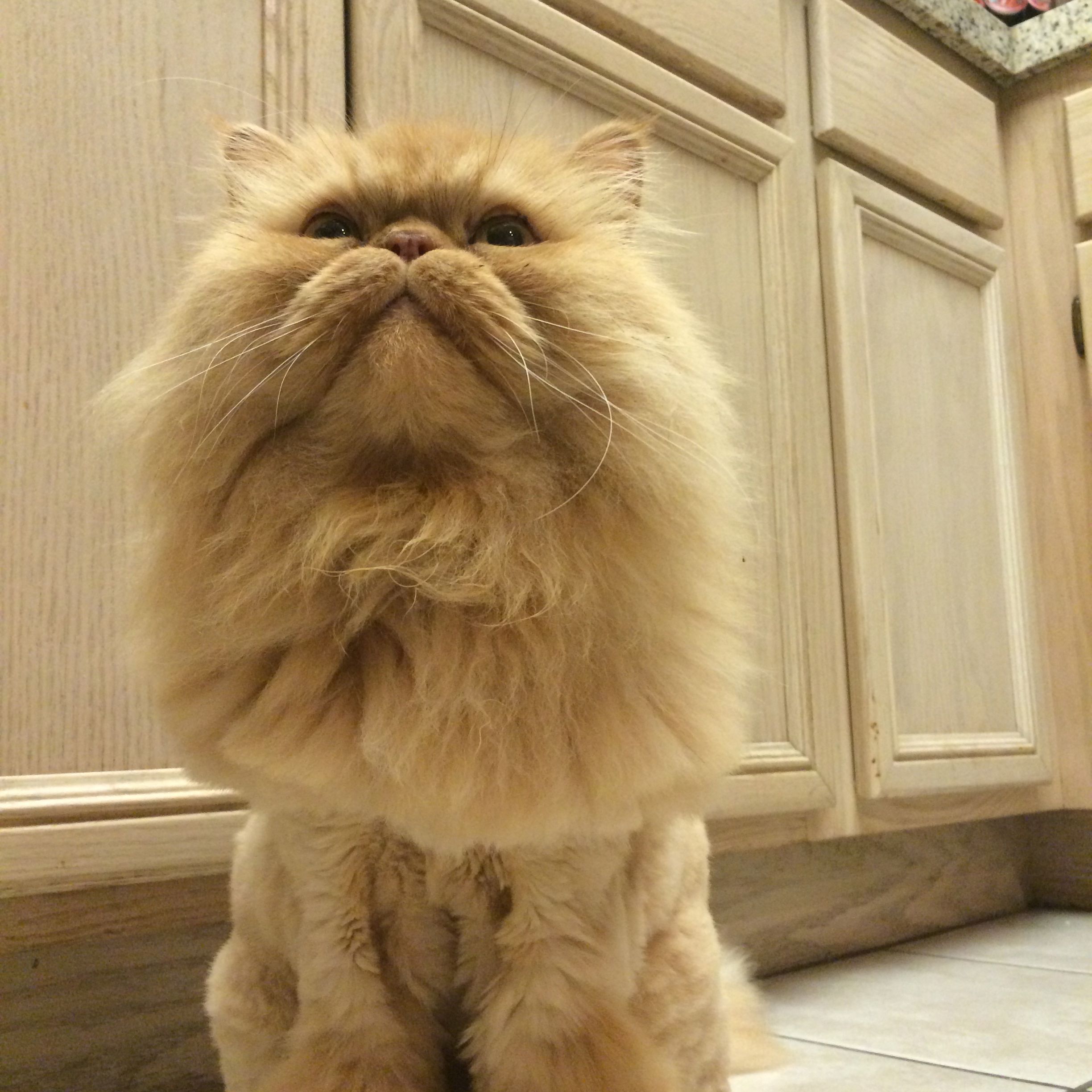 In between all the work, Garfiled is forever reminding me that he is hungry and/or wants snacks!  I will miss Garfield and Gizmo when I am on tour.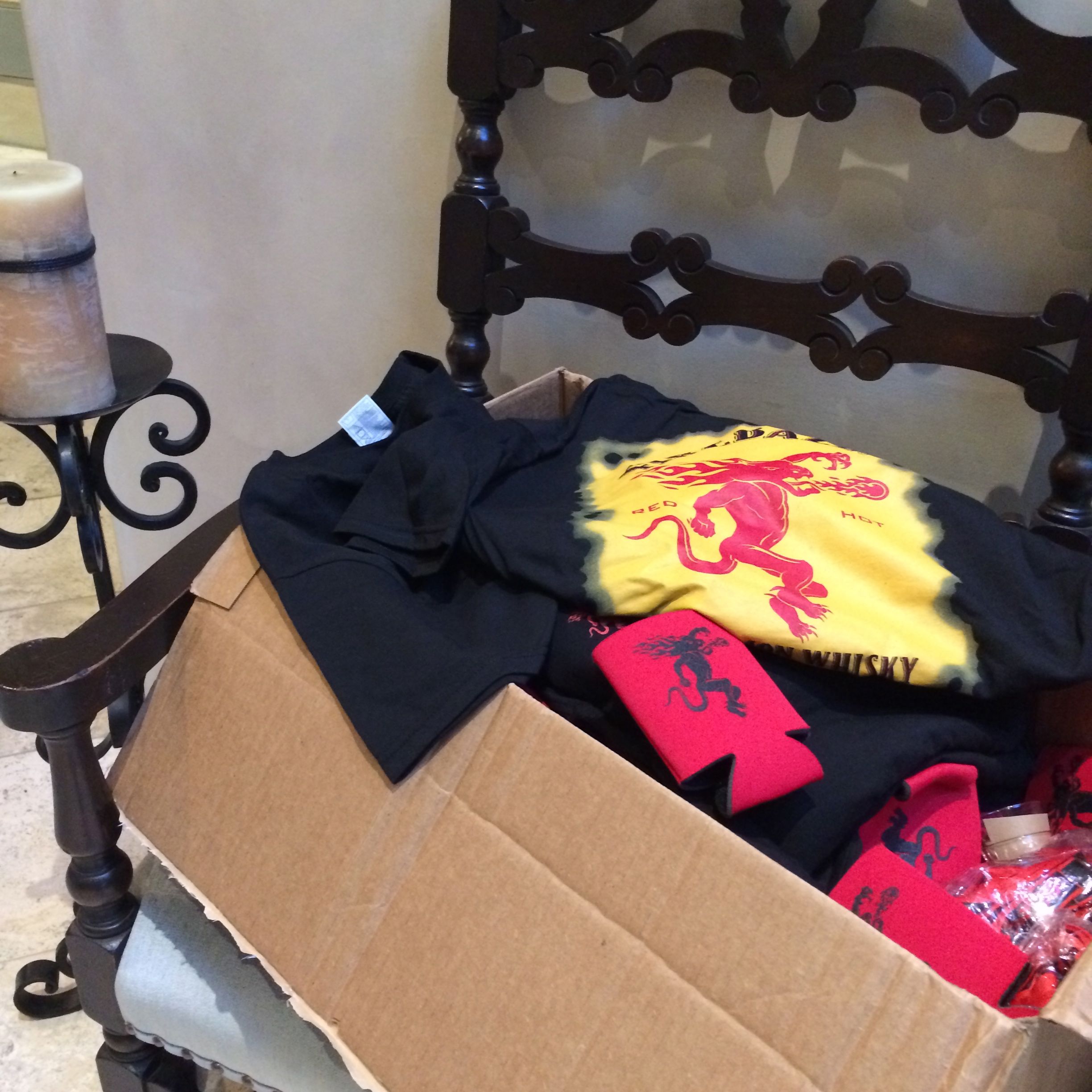 When I got home after running errands today I had a very very, nice surprise!  As you probably know, quite a few people in the Hellion organization like Fireball Whisky.  The nice folks at Fireball Whisky learned about this and sent us some fireball collectables to help us make Hellion's first show of our tour (which is also our Record Release Party!) extra fun!  We will have to think up a good slogan.  Any ideas?  
Got to get to bed!  After all, tomorrow's Fireball Friday!
Best Witches,
Ann