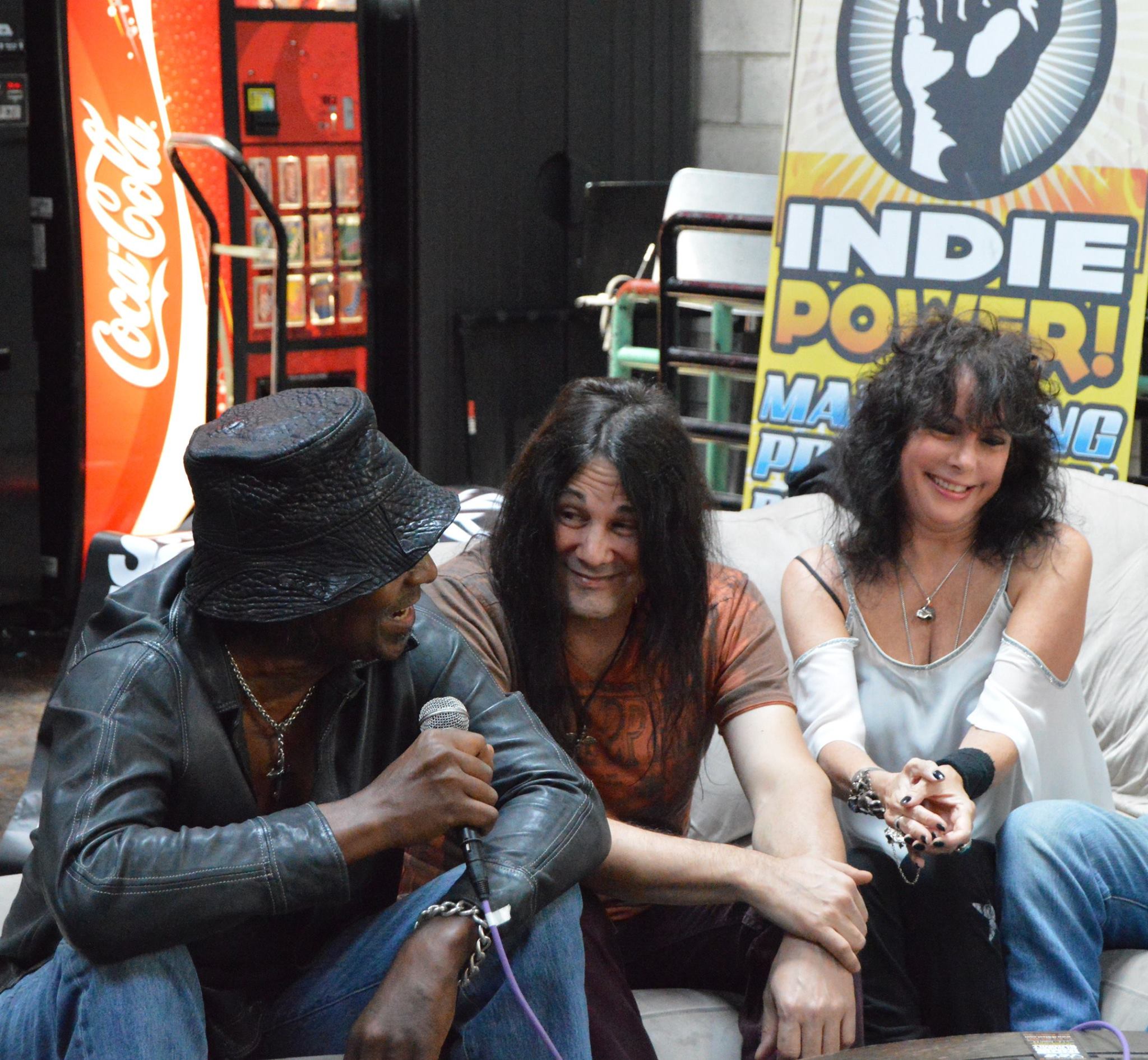 Hi Friends,
My day started early today at 6:45 a.m. with loads of email to answer.  Right now I am getting the stage props together, getting a new backdrop made, and other such things. 
This morning I also approved two new merch items for the upcoming Hellion tour.  These are keychains and also a Hellion logo necklace.   When they arrive, they will be available in the
Hellion Store
.
Among the many pre-tour tasks, I am also working on the set list for the tour.  If you want to hear any songs, please post on the
Hellion Facebook page
.
This weekend we will also be posting details about some new contests and a link for those of you who want to be on our street team. 
I will be interviewed this Tuesday evening on Willie Basse's Tales From The Sunset Strip internet radio program.  It will be streaming live.  It can be heard anywhere in the world as long as you have internet.  For more information,
click here
.
In a few minutes I will head out to see my personal trainer for a pre-tour get-in-shape session at the gym. I am working out using an innovative program that requires 2 to 3 minutes of continuous very heavy lifting in each muscle section without a break (and usually to the point of muscle failure).  This is different than the typical gym session which involves repeated sets with breaks in between.  It's a great program.  But, after each session, my muscles are so spent that I'm usually shaking, which makes typing and thinking a little difficult.  Therefore, I'm posting now.
Have an awesome weekend and Don't Take No For An Answer!
Best Witches,
Ann Boleyn
on behalf of Hellion