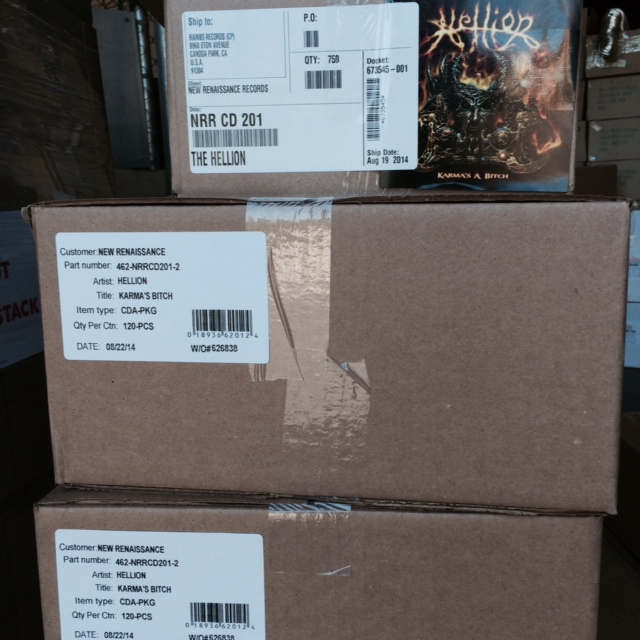 Hi Friends!
Another super-busy day!  Started off with a trip to the company that manufactures the Hellion CDs for New Renaissance Records.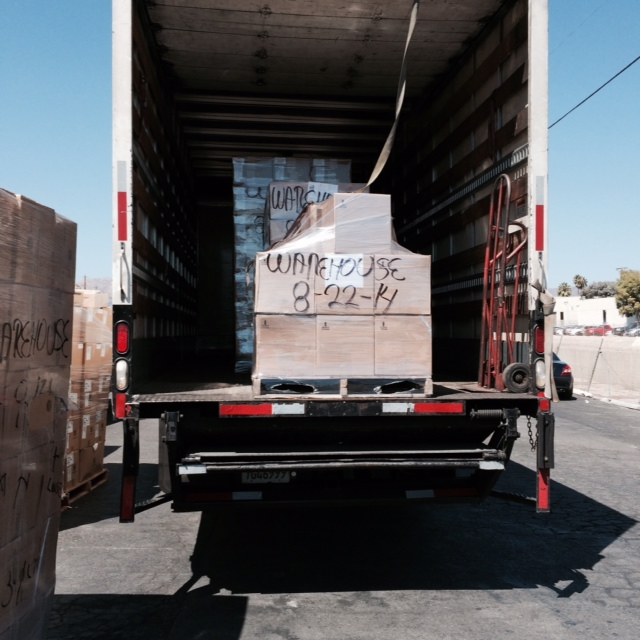 Happy to say that the Hellion promo CDs are on their way to Munsey at Skateboard Management in New York.  Munsey is handling out radio promotion in the USA and Canada.
Next stop was a visit to my favorite cheese shop to pick up a salad and . . . cheese.  Kirstan is saying "hi" to Simon Wright, who also likes cheese.  Simon's on the road right now with Operation: Mindcrime (formerly known as Geoff Tate's Queensryche).  No cheese for Simon, at least from this shop, until he gets back to L.A. in September.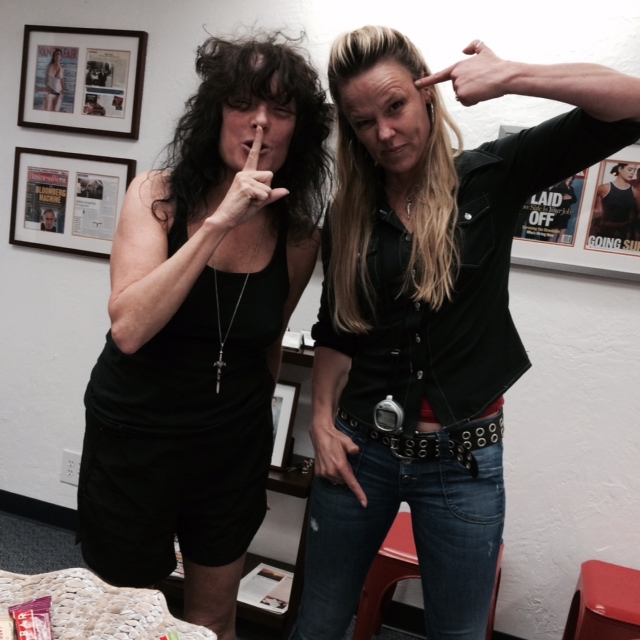 Next stop is at the gym for a workout with my trainer, Ann.  Ssshhhhhhhhh . . . don't tell her about the cheese!
Don't forget to sign up on the
Hellion Mailing List
.  Also, remember to get your free download of a Hellion song each day from the
Hellion Web Site
.  (You can get your free download two ways:  Either click the link on the bottom of the Hellion page where it says "free," or follow the links at the top of the Hellion Official website, which will take you to a Soundcloud page.)
For those of you who want to pre-order the new Hellione "Karma's A Bitch" CD, the link is
here
.  Have a great weekend!
Thanks again,
Ann Boleyn
on behalf of Hellion