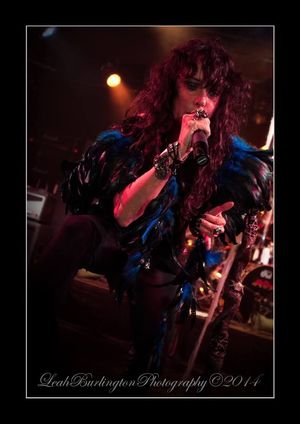 Hi Everybody,
Hellion's "Karma's A Bitch" tour is underway.  We started out Thursday, October 2nd, at The Whisky!  It was a great show!  My favorite memories include getting to meet old and new friends.  It was GREAT to see Val Gaina, Allie Jorgens, Willie Basse, Charlie Clinger, Johnny Hayes, and so many others.  There is not enough space to name everybody by name.  Thanks also to Jerry Averill for the photo below)!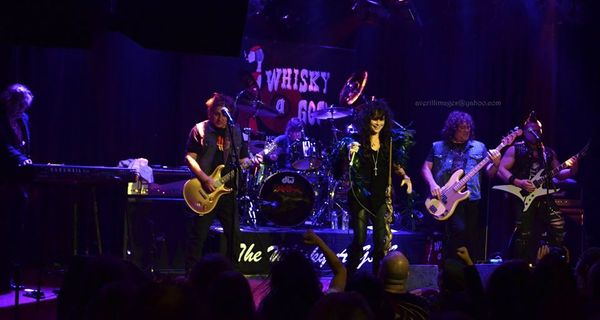 After the show at the Whisky, the band climbed on the tour bus and headed out o the highway to pick up a trailer to tow behind the bus, before heading off to Vegas.  Between the gear, and the merchandise we are hauling, there just was not enough space on the bus for people to sit!  After getting the trailer, we have more space for the band and crew.
Last night Hellion played at Vamp'd!  Thanks to Leah for the photo (above).  Again, the best part of the show was seeing old friends.  Thanks so very much to Chris Cochrane, Vinny Polselli, and Stephanie Selesnick for coming out to Vamp'd.  Your being at last night's show meant more to me than you can imagine.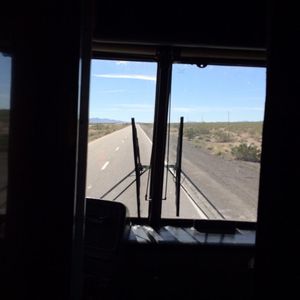 Right now the Hellion tour bus is on the way to Mesa, Arizona, where we will be doing a meet-n-greet, and then a show at Cactus Moon.  I have never done a show in Arizona, so I am really looking forward to it!
I will be posting more blogs as I have time and an internet connection.
Best of Everything,
Ann