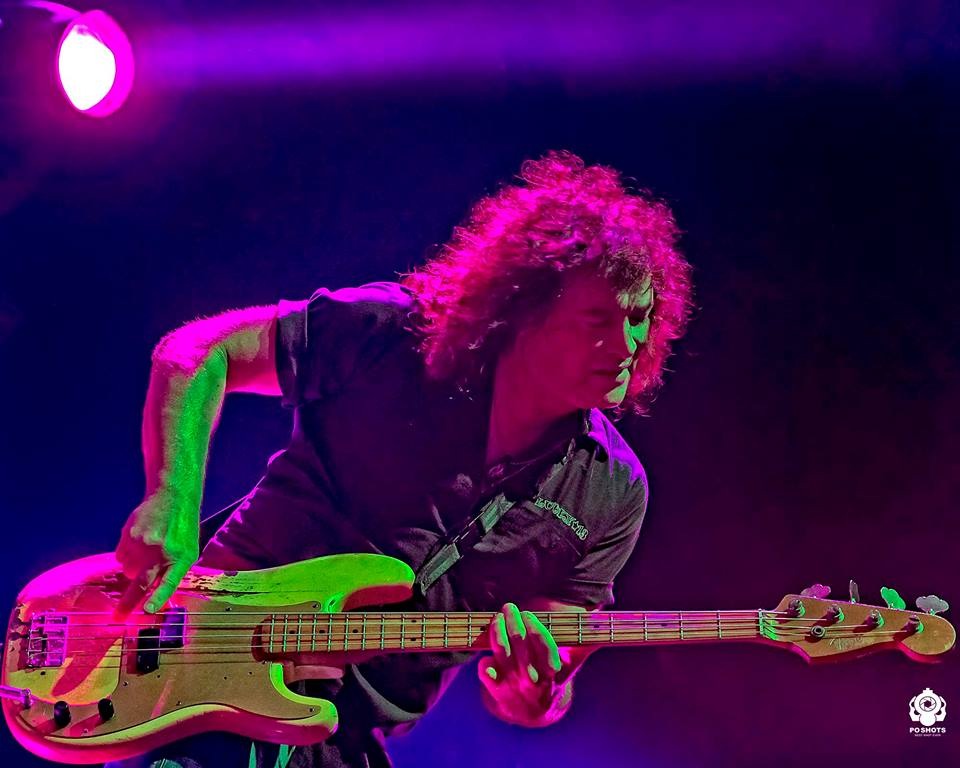 Hi Everybody,
It's been a hectic last few days!  Last week we announced that Greg Smith (pictured above) will be joining us on our North American tour due to Bjorn Englen having a prior commitment to play with Tony McAlpine (which created a schedule conflict).  Many of you most likely know Greg from his work with Alice Cooper, Rainbow, Blue Oyster Cult, and other great bands.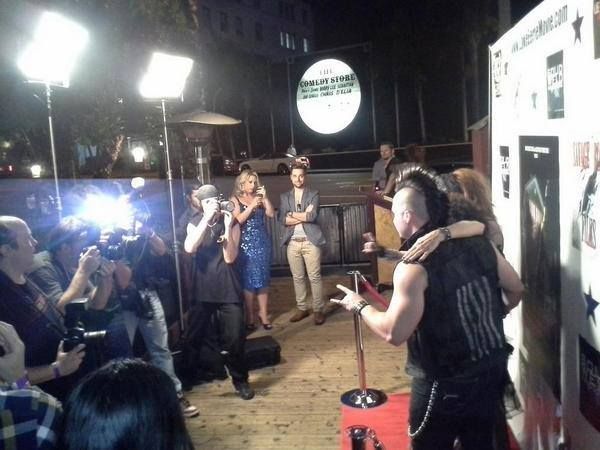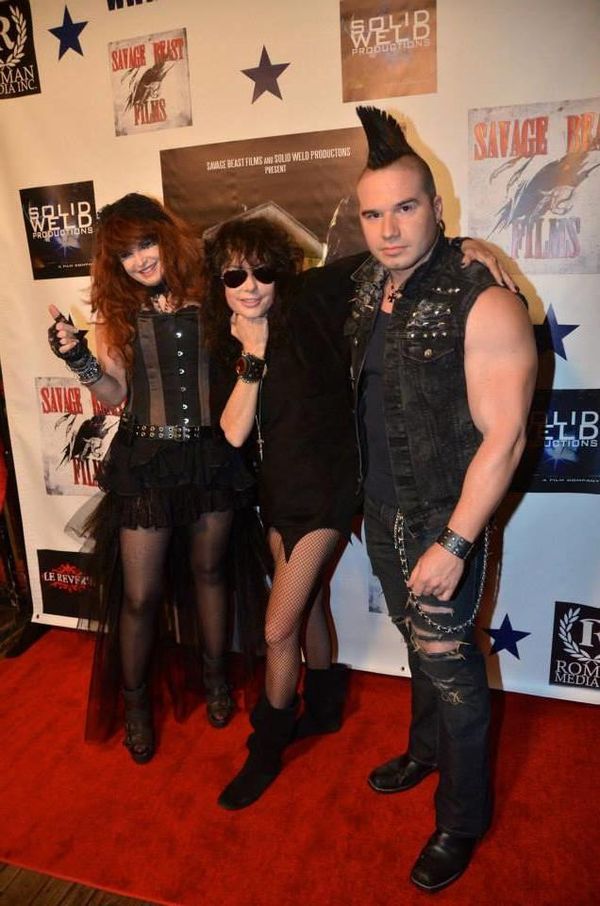 Last Thursday myself, Maxxxwell Carlisle, and some friends were guests of Allie Jorgen and Roc Boyum from (La' Reverie) at the wrap party for the up-coming haunted house movie entitled Lake Eerie.  The event was held at the Foundation Room of the House of Blues in Hollywood.  While we were there, we also got to hear Allie and Roc's band, who contributed music to the movie's soundtrack.
In between the fun, however, was a lot of work.  Some of the mundane activities included getting prices and placing orders for new Hellion tour merchandise, making sure that deadlines are being met with respect to the printing of posters, key chains, and other Hellion merch items, checking in progress of clothing that is being made for me to wear on the tour, selecting a list of Hellion songs to learn before our rehearsals begin, doing interviews, listening to Hellion songs (and making sure I remember the words), reviewing contracts, answering email, talking with Brenda Starr (our street team coordinator), and so much more.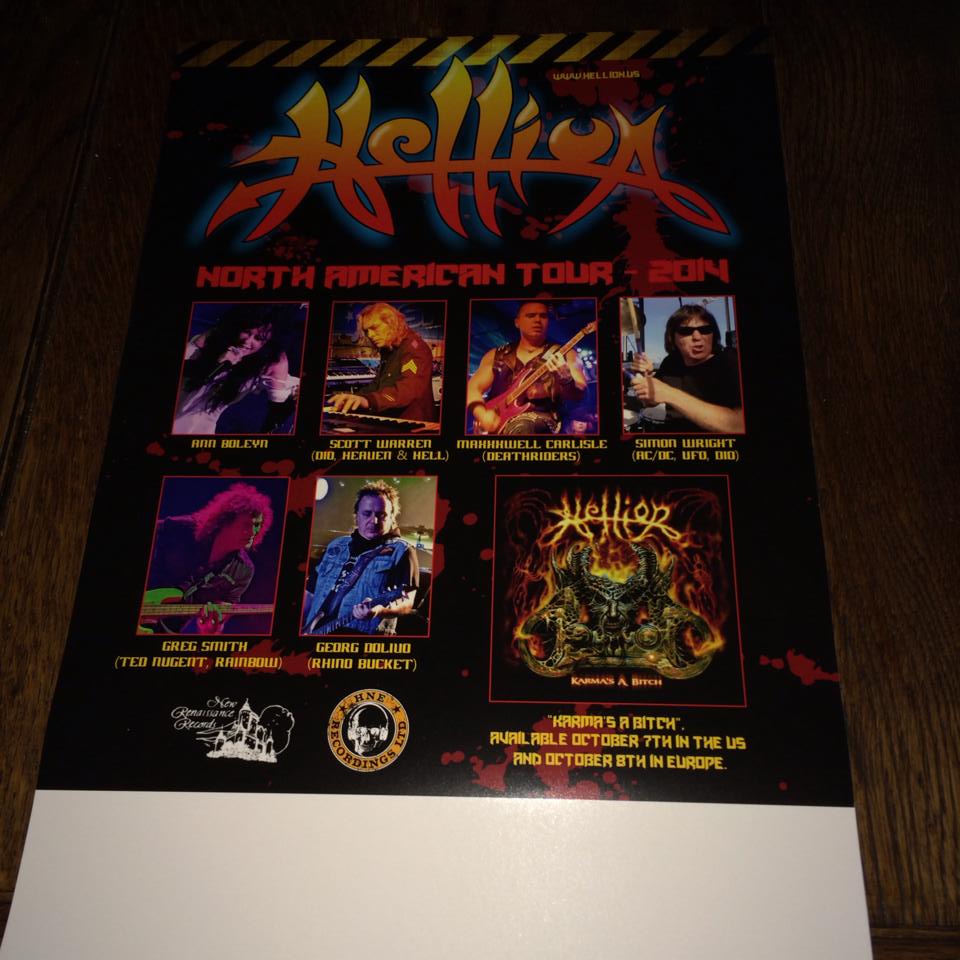 The "generic" posters for Hellion's North American "Karma's A Bitch" tour arrived this afternoon.  These posters are being provided to the promotors, and to the members of our street team in the cities where Hellion will play in October.  The white space at the bottom of the poster is intentionally left blank to allow people to write in the date and name of the venue where Hellion will be playing.  
A few people have already been asking if they can buy one of these posters.  We will be putting these posters up for sale in the
Hellion store
for $5.00.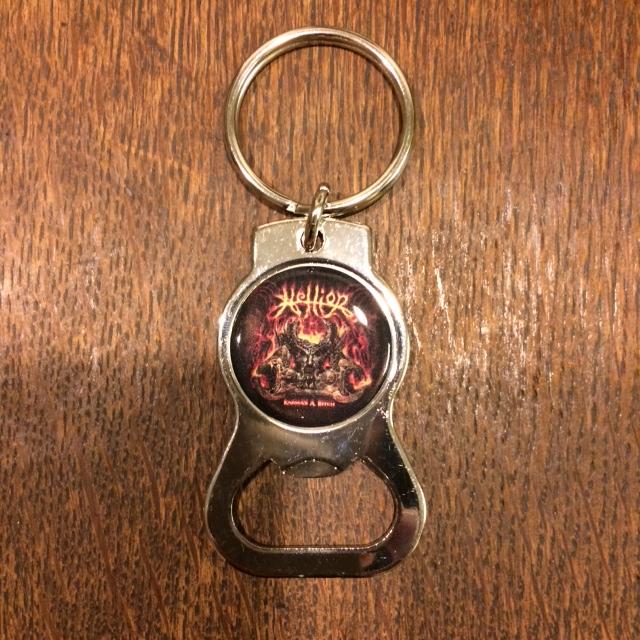 We also just received these key-chain/bottle-openers which have the "Karma's A Bitch" logo on them.  We are including these along with a "Karma's A Bitch" tee-shirt, sticker, and CD in a fan-pack.  They may also be purchased separately.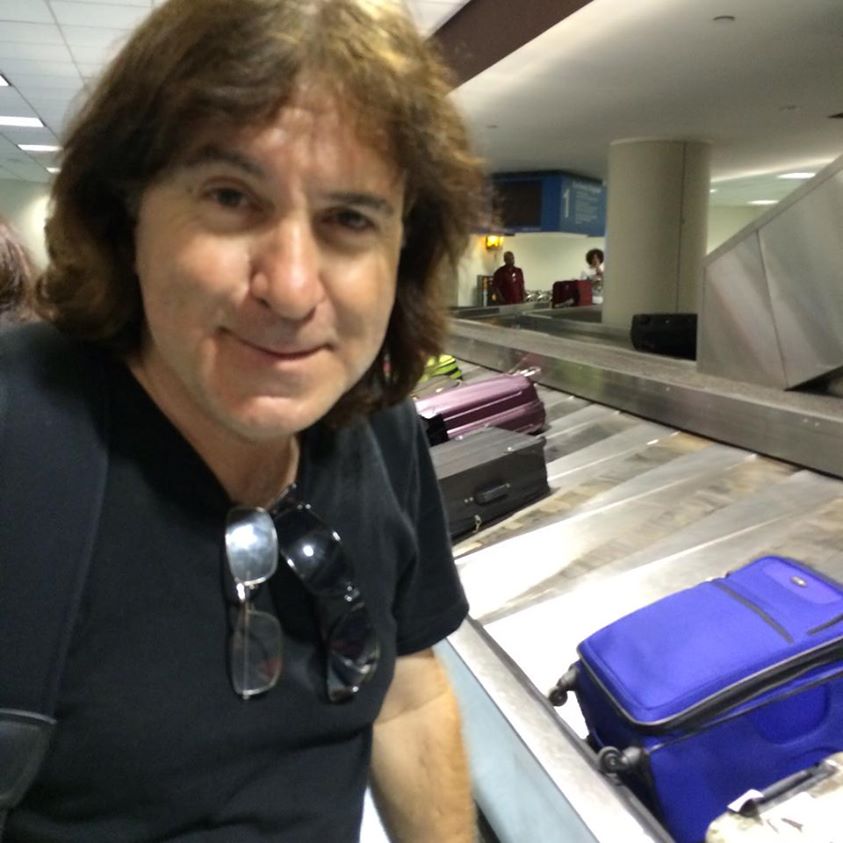 Simon Wright has been on tour this last month with Geoff Tate's band, Operation Mindcrime.  He arrived at Los Angeles International airport last Sunday -- just in time for the holiday weekend.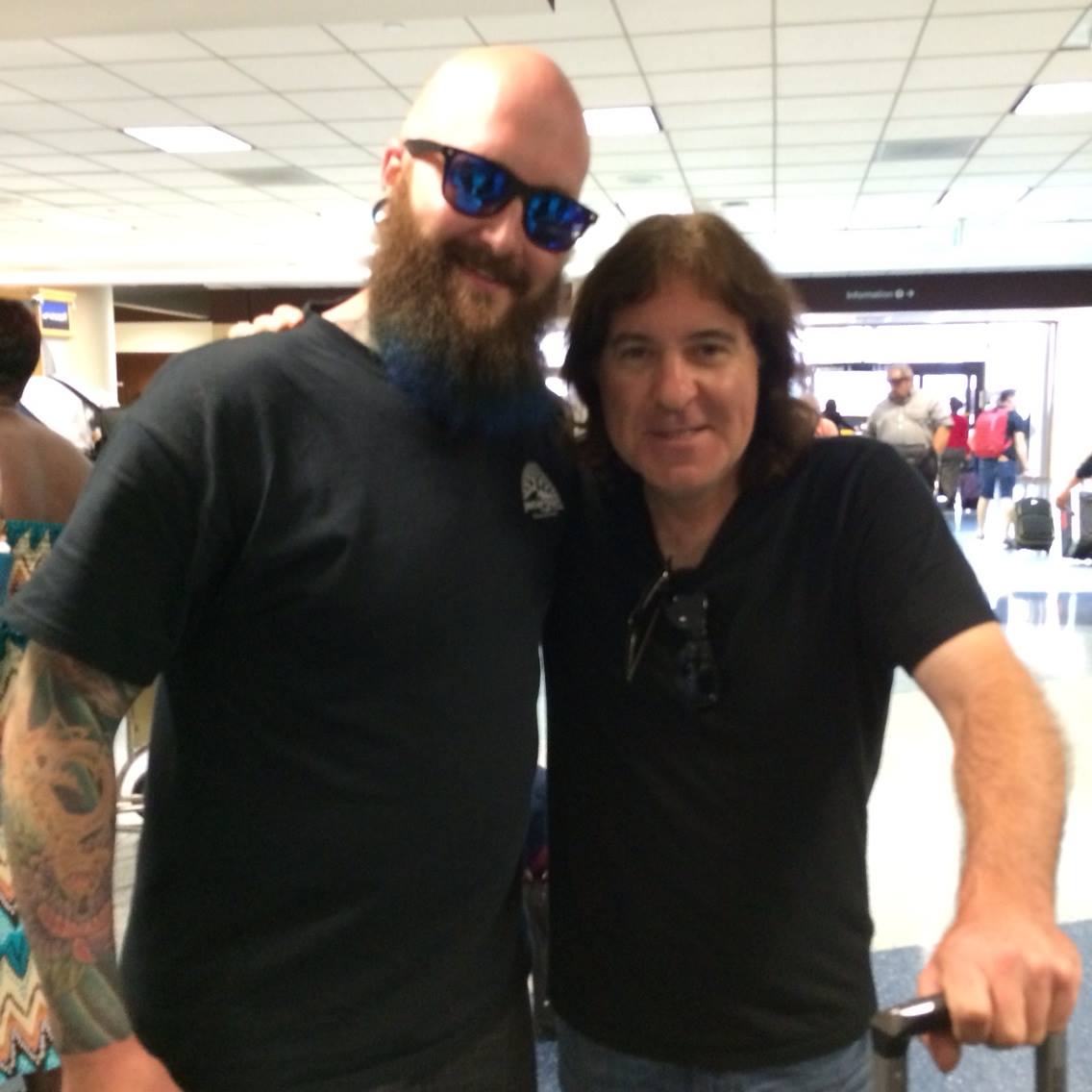 Shotty, who was also on tour with Geoff Tate, returned to Los Angeles with Simon.  Shotty is one of the people who will be part of Hellion's entourage in October.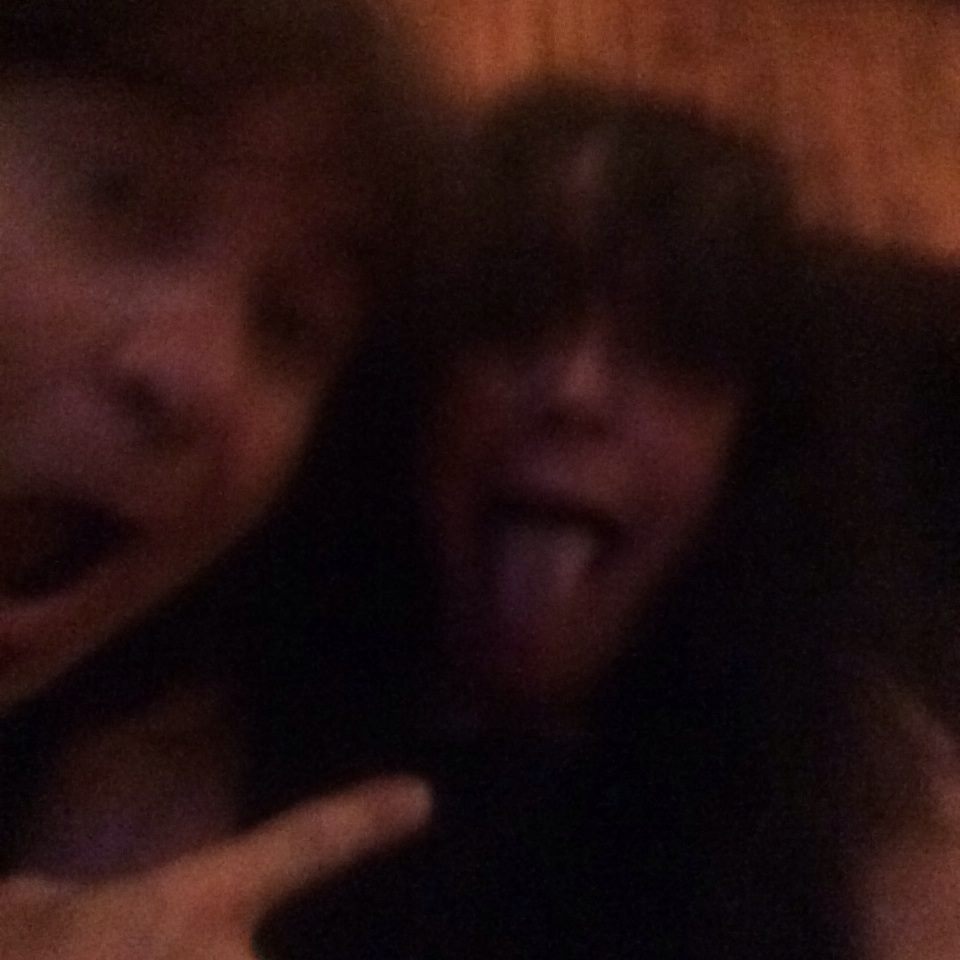 On Labor Day, Simon and I celebrated by going to Stout Burgers & Brew, and then to the Rainbow Bar & Grill for their famous pizza.   Yes, it was dark inside the Rainbow - but the picture seemed to best capture holiday spirit.  (No -- this was not the result of too much Fireball Whisky!).
Well the week is already here, and I have lots more work to do before bed!  Look for another update soon!
Best Witches,
Ann